If you are looking to purchase direct from SDRplay, then Thursday morning UK time (UTC) 20th December, is the deadline to ensure that your shipment is dispatched before Christmas. Shipments will be resumed from Wednesday January 2nd 2019.
The support team will be available throughout Christmas week to help with any problems you may have if you are lucky enough to receive an RSP as a gift!
Please be patient since it may be a busy time, but all support tickets will be followed up as soon as possible. The first step is to check the documentation and video guides by using our searchable Apps and Support Catalogue on
https://www.sdrplay.com/apps-catalogue/
but if you still need help, go ahead and raise a support ticket on
http://www.sdrplay.com/support/
If you are a Raspberry Pi user and new to SDR, this video guide is a step by step guide to getting started:
https://youtu.be/qXThS1XszhQ
If your problems relate to specific radio applications or wider technical questions, the Independent SDRplay Facebook Group and this Community forum are excellent sources of help from other SDRplay users.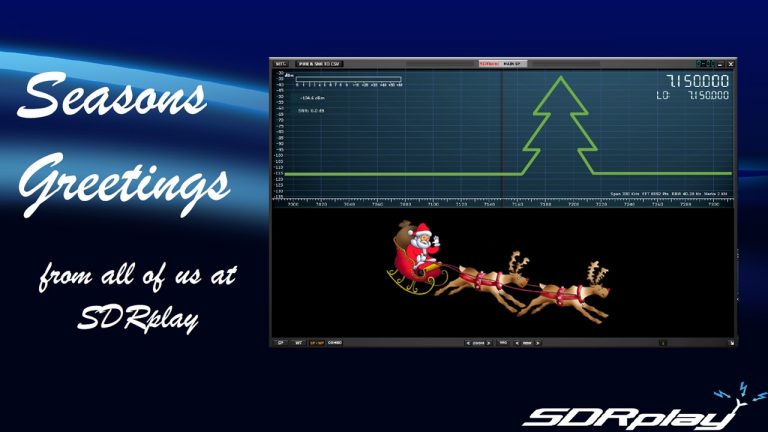 Wishing you all a very Happy Christmas and all the best for 2019, Jon and the SDRplay team