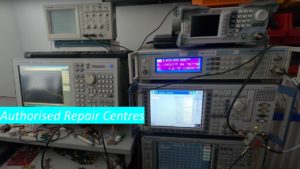 If you have damaged your RSP or it is no longer functioning and out of warranty, here are some authorised repair centres which may be able to help you. Typically they will need to charge an inspection fee prior to providing a quotation for the repair. Please note that right now (third quarter 2022) there are still severe component shortages so getting certain components for repairs may take several weeks.
The most common causes of damage are:
Transmitting too much RF power in the vicinity of an RSP antenna (resulting in significantly more than the 0dBm (1mW) maximum RF power level appearing at the RSP antenna input)
Accidentally providing 12V (or higher voltages) to an antenna or USB socket
Leaving an outdoor antenna connected during a powerful electrical storm
Reconnecting an antenna without first grounding it following a powerful electrical storm
Reconnecting a USB cable following a powerful electrical storm where the antenna remained connected
Mechanical damage to the case/connectors
Faults caused by the above conditions are not covered by the SDRplay warranty.
Authorised Repair Centres:
Germany and Eurozone (Repairs and EU customer returns)- Funk 24: https://shop.funk24.net/forms/index/sFid/27%20for%20more%20information.
Greece – Freebytes – https://www.freebytes.com/catalog/contact_us.php
Italy and Eurozone – HamRadioShop – Contact Sergio at email address: ik8tng@gmail.com
Poland – inRadio: https://www.inradio.pl/aktualnosci/449-sdrplay-repair-center
United Kingdom – CB and Amateur Radio Repairs: https://www.cb-and-amateur-radio-repairs.co.uk/
USA and Canada –Bob Yarbrough, RF-Consultant. Contact Bob at email address: robert@rf-consultant.com
USA – CLH Services, RF Division – Contact Chris at website: https://clhservicesrf.wix.com/my-site
Please include the model name and as much detail as possible about the circumstances which may have caused the damage.
If your product is within the warranty period (typically one year from the date of purchase) and you believe the unit has not been damaged in any way, please contact the SDRplay technical support centre by raising a ticket and following the prompts. Go to "Tech Help" on  https://www.sdrplay.com/help/ where our engineers will determine whether we can replace it under warranty either directly or via the retail outlet where it was purchased.