Welcome to the SDRplay "Ham Guides" page, hosted by Mike Ladd, KD2KOG.
This informal guide started as a more informal way of providing help that the more structured (official) SDRplay help and support system. Initially covering only amateur radio and HF radio interests, it has grown to cover much more than that including L-Band techniques and broadcast station listings.
The SDRplay Ham Guides YouTube channel can be found here www.youtube.com/c/SDRplayHamGuides 
SDRplay Ham Guides complements the main SDRplay YouTube channel and the searchable resources in our Applications and Support Catalogue: https://sdrplay.com/apps-catalogue/
---
SDRUNO FREQUENCY BANKS:
For more information using the memory panel and memory bank files Click here (Youtube video)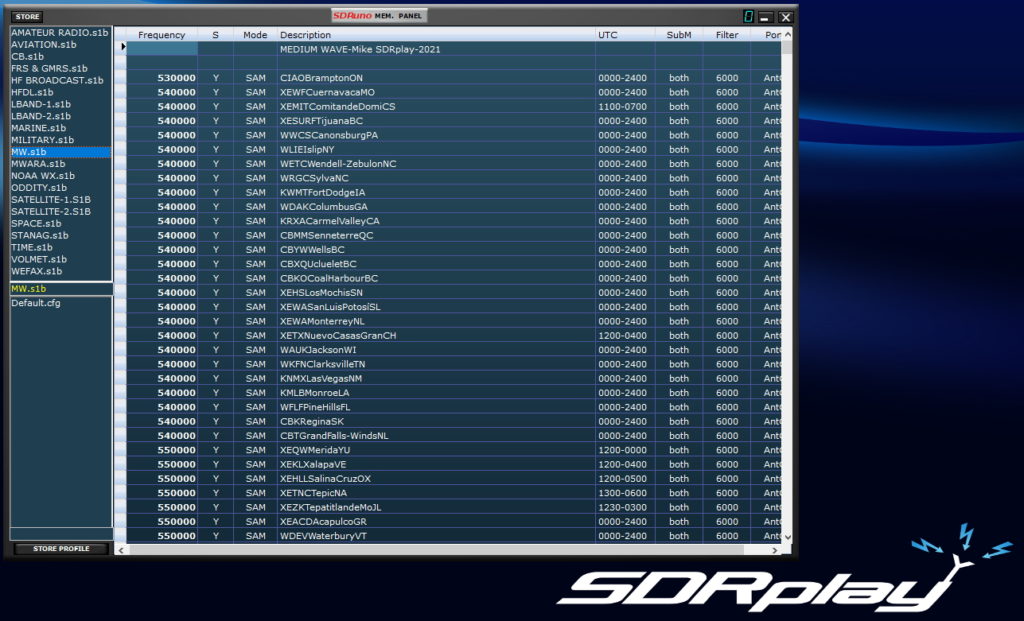 Updated on November, 19th  2021 DOWNLOAD
---
PDF DOCUMENTATION:
Basics to decoding NAVTEX using the RSP and SDRuno
Basics to decoding WEFAX using the RSP and SDRuno
Basics to decoding L-Band using the RSP and SDRuno
SDRuno MPXOutput plugin with RDS-SPY.
---
VIDEOS: