In this SDRconnect update Q&A (thanks to Gary of Martin Lynch and Sons), Andy answers questions and demonstrates some of its features (May 2023):
On September 6th 2022, Amateur Round Table W5KUB.com hosted an SDRplay update and webinar:
Special thanks to Tom at W5KUB.com for hosting this SDRplay update and webinar event. These are excepts from the September 6th 2022 edition of the show. Visit the W5KUB Amateur Round Table Youtube channel: https://www.youtube.com/c/w5kub where you can find over 700 videos of prior Round Table shows and videos.
Change of date due to clash with Queen Elizabeth's funeral day: Our next webinar will be on Monday October 17th 2022 when  Radio Network will host "An Evening with Mike Ladd (KD2KOG)  of SDRPlay"   The theme of the evening will be "How do I…?" and be targeted to SDRPlay device owners that need help, support and guidance with their RSP device or SDRuno.
The evening is focusing on user-related questions that are specific to the individual in order to help amateurs gain a better user experience.
They promise an informative and entertaining evening and expect that participation will be high.
***The time below is in British Summer Time***
The room opens at 1815 hrs UTC for a 1830 hrs UTC Start
On July 18th 2022, Ham Radio Network hosted "

An Evening with Mike Ladd (KD2KOG) and Steve Brightman (KI5ENW).  The theme of this zoom webinar was "How do I…?" and was aimed at SDRplay device owners that needed help, support and guidance with their RSP device or SDRuno. There will be another webinar like this on September 19th 2022.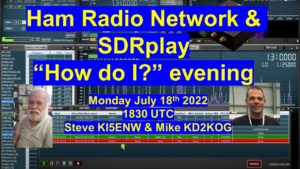 On July 4th 2022, 1830UTC, Ham Radio Network hosted "An Evening with Andy Carpenter of SDRPlay on the forthcoming release of SDRconnect v1.0."
Click here to view a recording of the webinar: https://youtu.be/LsLjrOiTZj4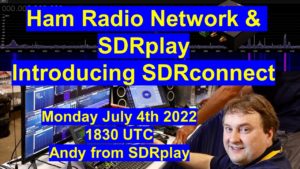 During the evening, Andy discussed and answered questions about SDRConnect V1.0 – the highly anticipated cross-platform interface with remote server capability due out before the end of 2022. It was also an opportunity to ask questions about SDRplay software in general.
.
.
An evening with Steve KI5ENW and Mike KD2KOG hosted by UK Ham Radio Network – Monday May 2nd 2022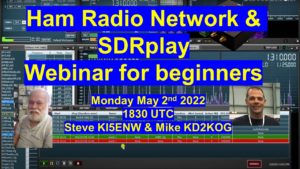 Introducing SDRuno V1.41 (including the new scheduler function and ADSB plugin) (shown Sunday August 15th 2021)
SDRplay YouTuber's Hamfest Webinar (May 29th 2021):
Webinar from Hamcation, February 13th 2021, with news, demos and Q&A from the 2021 virtual Hamcation event in Florida: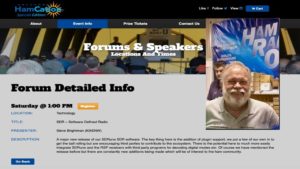 Webinar from February 4th  for University STEM subject teachers:

Webinar from December 20th 2020, all about plugins (for both users and developers)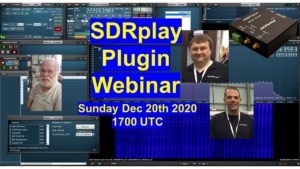 On Sunday 20th December , SDRplay hosted a live YouTube webinar all about SDRuno plugins.  Many thanks to all who participated via live chat. The webinar explained the plugin system and showcased the current plugins – there was also a section at the end, especially for plugin developers.    For those who missed it or who would like to view it again, here's the link: https://youtu.be/qCFsIsZYPKQ
Webinar from November 2020, introducing the university teaching materials: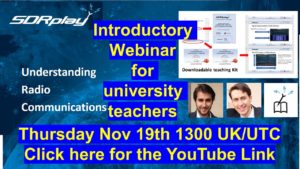 In this webinar we introduced the teaching materials for an 11 hour practical course "Understanding Radio Communications – using SDRs" – full details can be found here: https://www.sdrplay.com/understandingradio/
Webinar from August 2020: Introduction to SDRuno V1.4: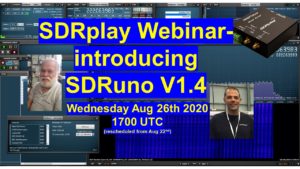 In this webinar we went through installation, and then looked at the new features of the software including the brand new plugins feature.
SDRplay webinars held earlier in 2020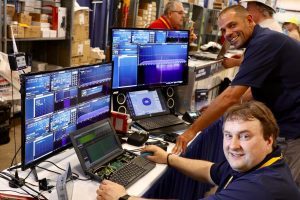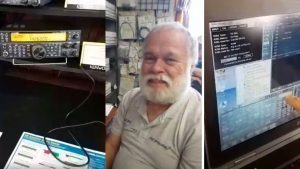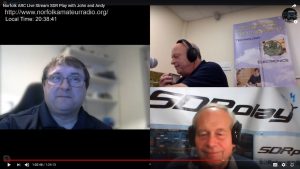 Below are links to recordings of many of the live events held earlier in 2020.
The YouTube webinars allow people to ask questions live as we are on air using chat.
All times are in UTC
For access to a wide range of video and written help, check out our Apps library: https://sdrplay.com/apps-catalogue/