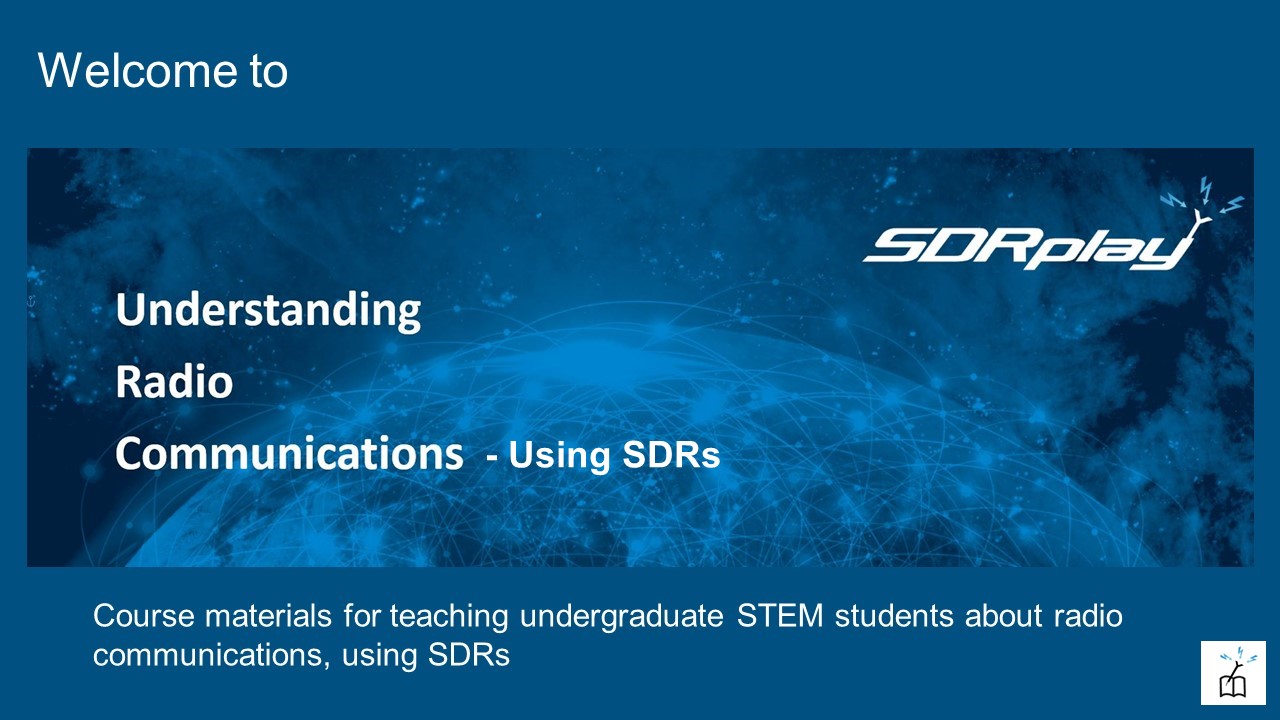 To download the course material, scroll to the bottom of the page
About the course materials
These course materials are for undergraduate teachers in a wide range of STEM subjects  – they can be used to help you create an 11 hour practical lecture course to encourage students to learn more about radio communications.  The students get to understand radio communications using real signals and an SDR receiver. 
Introducing SDRs
Software Defined Radio (SDR) has fundamentally changed the way radio communications systems are  implemented. SDR technology bridges the traditional divide between radio electronics and computing. Computing is now at the heart of most engineering disciplines, so a practical appreciation of SDR is an ideal way to show that the radio spectrum is just as accessible as the visible light spectrum or indeed the audio spectrum. SDR is in effect the "camera" or the "microphone" to access the radio spectrum!
SDRplay has sponsored Essaimage Associates Ltd. and  Sapienza University of Rome, Department of Mechanical and Aerospace Engineering, to develop this practical course.
We supply the guides and teaching materials for a teacher to deliver an 11 hour course that takes students from the first switch-on of an SDR through to successful communications with satellite signals. Such a course can be delivered during one term ending up with students equipped to explore the radio spectrum more widely on completion.
Pre-requisites for your students
The course started life as an optional course for third-year Bachelor's students in Aerospace Engineering and has been broadened to make it suitable for all students that have some basic knowledge of signal theory and signal processing.
Videos
Our Authors at Sapienza have provided a series of videos to illustrate the Lab exercises, which are now available here: https://www.youtube.com/channel/UCsGfvgkoolsGJw-bnoA7MGg/
Support
We have set-up a dedicated Forum for users of these materials, it can be found here:  https://uni.sdrplay.com/forum/
We are hoping this will build into a valuable Knowledge-Base for  FAQs that arise as more universities adopt and adapt these teaching materials.
Please use that forum as the primary channel for any questions that you have about using these materials.
For specific technical questions about the RSP1A and the SDRuno software, there are already active Forums here:
https://www.facebook.com/groups/sdrplay
https://www.facebook.com/groups/sdruno
https://groups.io/g/SDRPlayUsers
https://sdrplayusers.net/forum/
Click here to download the brochure which summarises the content including the structure of the course and equipment needed
View the launch webinar from Thursday 19th November 2020 where the authors presented the course and answered questions: https://youtu.be/gv664PcDnh0.
Getting the Materials
To receive these materials which are provided free of charge, please click on the button at the bottom of this page to register.
The registration form asks for some brief details about who and where you are, and what you plan to do with the materials. Once received, we usually reply to your request within 3 working days.
Introductory video describing the course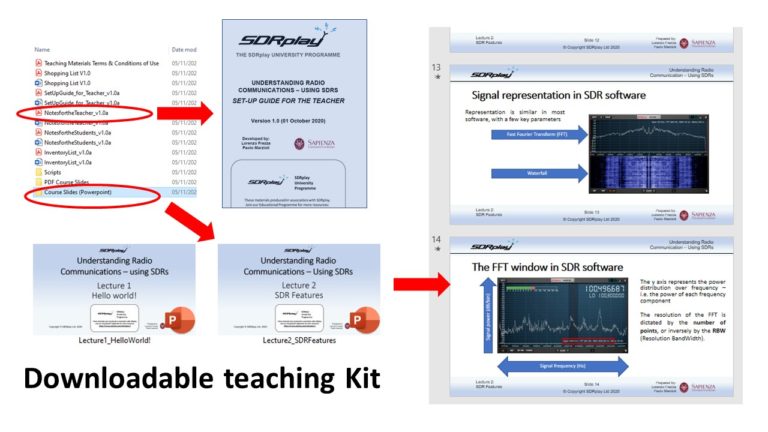 Above: the downloadable kit for teachers includes set-up guides for practical classes, as well as a full set of powerpoint presentation materials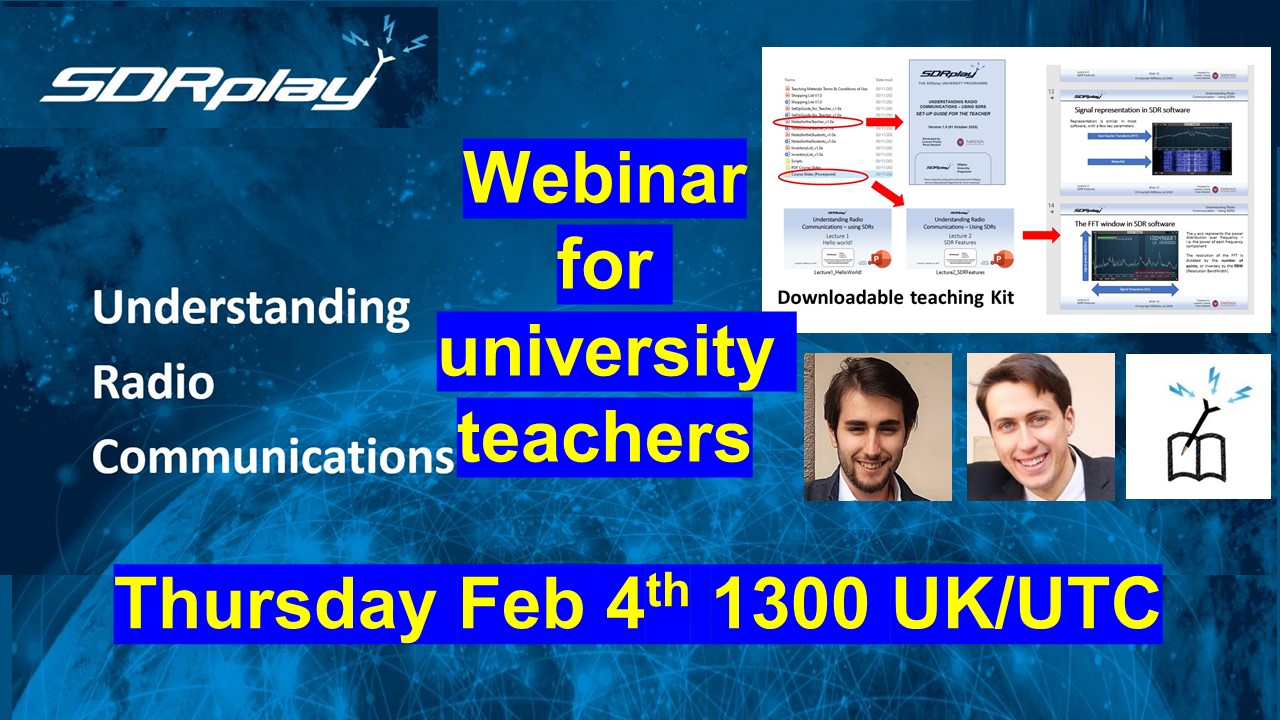 When you register by clicking the button above, we will ask for some brief details about who and where you are, and what you plan to do with the materials. We usually reply within 3 working days.  You then receive a link and password to download the course materials (guides, PowerPoint lecture slides, lab set-up instructions etc.)