A big thank you to Simon Brown for his hard work preparing to release a beta version of SDR Console Preview V3 for the RSP2. We are still tweaking things in our API, but hope to have the RSP2 working well with SDR Console very soon. We encourage SDR Console users to donate to Simon's efforts by clicking here: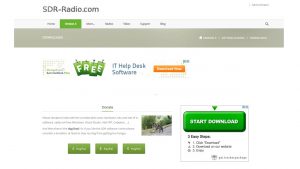 In parallel we now have a first pass ofthe EXTIO file needed to enable programs like the popular HDSDR to use the RSP2, and we are also working on SoapySDR needed for Cubic SDR.
We continue to see lots of great RSP YouTube videos being uploaded, and I have added some new links to them on our YouTube channel – under playlists – as well as 'how-to' demos, these also include techniques, tips and help in other languages than English.  If you would like to share your 'how to' video with others,  just send the link to jon.hudson at sdrplay.com –  Panadapter hook-ups and interfaces to digital decode software would be very popular!
Regarding Panadapter kits for transceivers which don't have protected 'receive out' or 'IF out' ports, then Dave at hupRF is a great place to start: