We are continuing to enjoy superb images being picked up via RSP2 and USA-Satcom's XHRPT decoder the https://usa-satcom.com/xhrpt-update/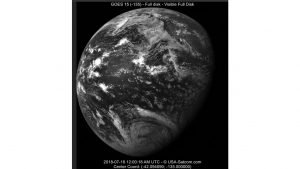 The number of user videos appearing on YouTube continues to grow with some 6-10 new videos appearing daily (just search for "SDRplay" in YouTube).  See also our SDRplay YouTube Channel
On the software front, we are working hard to get the EXTIO support released for the RSPduo – it is a top priority.  Simon Brown is progressing with SDR-Console support for the RSPduo and is looking for volunteer testers over on the SDR-Console group: https://sdr-radio.groups.io/g/main
Initially this support will be single tuner mode. Simultaneous and Phase and Time synchronisation of  the 2 RSPduo tuners comes later.
Regarding support, when you need specific help from SDRplay, then always raise a ticket by going to https://www.sdrplay.com/support/ -this will ensure you get a dedicated response from the technical team.   We don't always see  posts on Facebook pages, groups or the forums out there.
We are continuing to work on more video guides since the feedback we get is very positive – if you have suggestions for specific video guides then let us know – again – raising a ticket is the best way to get this logged in with us.
We are often asked to do a comparison table between the performance of the RSP1A, The RSP2/RSP2pro and the RSPduo.  It's very difficult to tabulate the comparisons across such a range of frequencies.  The best thing to do is check out out the published technical data for each of the products. Alternatively if you need to meet a specific performance threshold in a particular application, use the forums to ask others what they are achieving.
A special mention to our Dutch customers who are well supported with local language support from Van Dijken Elektronica  and also ParmaCom who do a lot by way of translation of SDRplay technical data sheets into Dutch.   Listen out for the SDRplay advertising on Radio Mi Amigo International
Many folks in the northern hemisphere are enjoying vacations and we wish all our customers a very happy holiday season.