Despite some heavy rain, day 1 of the Dayton Hamvention saw strong interest in SDR and SDRplay in particular – the news of our new dual-band RSPduo was well received and the Ham Radio Outlet booth was busy.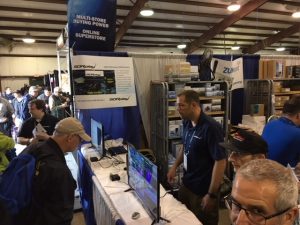 The first customer of the day, was Marc Pilotte, WB9DBD, pictured below: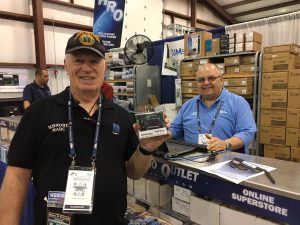 SDRplay formally presented the RSPduo at the New Products Showcase event.  The slides can be downloaded from:  https://sdrplay.com/wp-content/uploads/2018/05/DaytonSDRduoLaunchSlidesV2.pdf 
And the HRO booth got busier: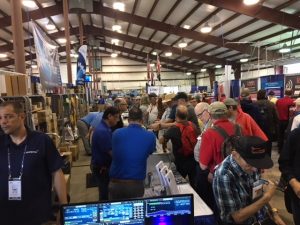 Here's a picture of the SDRplay team including Paul as founder member of the unofficial SDRplay Facebook group, taken at the end of the day after closing time: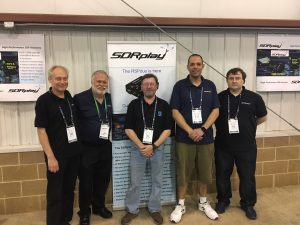 Left to right: Jon, Steve, Paul, Mike and Andy
Looking forward to day 2.