As hurricane Dorian bears down on the east coast of the USA people are keeping a close eye on the storm and making preparations for its arrival. Our own Mike Ladd has temporarily vacated his southern Florida location, meanwhile a bit further west RSP1 owner Bill Otten, KC9CS, has been monitoring Dorian's progress via the NOAA satellites.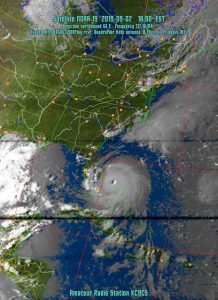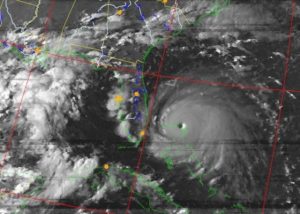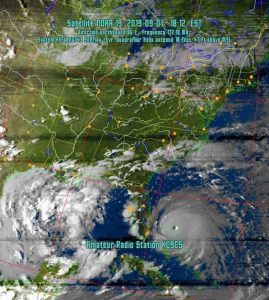 Bill writes, "I'm using the RSP-1, the original model. I also use WXTOIMG and Satellite Tracking, a microsoft app. Sometimes I will use Orbitron too. That's it. Antenna is an easy to build QFH antenna out of copper tubing. Eventually, I have to get up with the times and the RSP Duo. I do a bit of radio astronomy with my RSP1 but I think the duo would open up a lot of opportunity with that and being a ham operator too."
These pictures and more can be found in the SDRplay Users group on Facebook, where Bill is a regular contributor: https://www.facebook.com/groups/sdrplay
Sept 5th update:  Mike Ladd has been able to return to his home in Florida, but our thoughts are with Paul Jones, co-founder of the SDRplay Facebook group who lives in South Carolina where the hurricane is currently heading with gathering strength.