For those of you interested in trying the Raspberry Pi with your RSP, Ham Radio Outlet, in the USA, is now offering a complete kit with everything you need to get up and running with an RSP,   including a bootable SD Card with all the pre-installed software.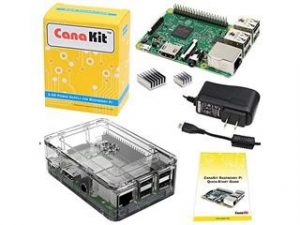 This kit features the Raspberry Pi 3B, heatsinks, case, power supply and SD card. (There may be a Pi4 kit in the future, depending on interest level)
Software on the card includes:
Raspbian Buster  (Operating System)
RSP Software and Information 
SoapySDR & SoapyRemote 
CubicSDR 
GnuRadio 
GQRX 
RSP_TCPServer 
ADS-B (dump1090) 
QT-DAB DAB Receiver 
You can provide your own keyboard, mouse and (HDMI) monitor or you can operate it "headless" and control over your local network.
Here is the link to the HRO kit: https://www.hamradio.com/detail.cfm?pid=71-003147
The User Guide is available from SDRplay here: https://www.sdrplay.com/docs/SDRplay_RPi_Image_Guide.pdf
To explore applications – check out the SDRplay searchable catalog of videos and applications links on: https://www.sdrplay.com/apps-catalogue/