Many thanks to everyone who came to see the SDRplay demonstrations and chat with Andy, Carol, Mike and Steve this weekend at Hamvention.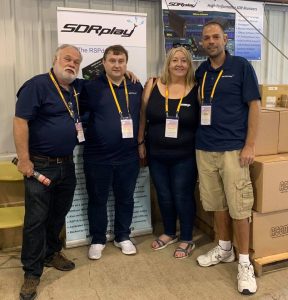 Above: The SDRplay Team – Steve, Andy, Carol and Mike at Hamvention 2019
Below:Andy and Mike KD2KOG demonstrating diversity s/w on the HRO stand (photo courtesy RSGB )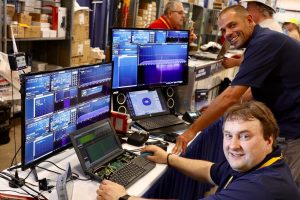 Below: Steve with Katie from HRO announcing the RSPduo prizewinner on W5KUB.com (photo courtesy W5KUB.com )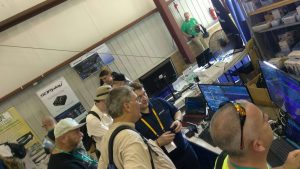 There was a constant stream of people dropping by and HRO sold out of RSPs before the end of the show!
The (already released ) SDRuno Scanning software and the (coming soon) Diversity software for the RSPduo were of particular interest on the HRO stand (pictured above), while over on the Kenwood stand, the Panadapter demo (pictured below) was very popular.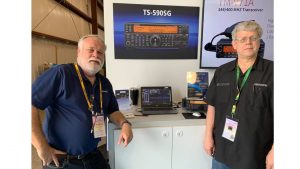 Steve KI5ENW and Kevin KI4LAX on the Kenwood stand showing the RSP1A as a panadapter
Click here for more about the imminent Diversity software
Click here for more about the recently released SDRuno scanning software