For people with older transceivers, wanting to enjoy the full benefits of an SDR as a Panadapter, the G4HUP boards are an ideal choice.
Please be aware that these popular PAT boards are now officially being produced by our channel partner SDR-Kits – In the picture below you can see how well the SDR-Kits manufacturing flow matches the performance of the original design by the late G4HUP.
In the picture below, the reference graph was taken from one of Dave's original PAT boards, the blue graph is the response of a PAT70m board under test with s/n which SDR-Kits have manufactured in the UK by their ISO9001 contract assembler.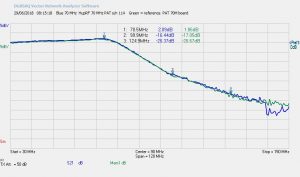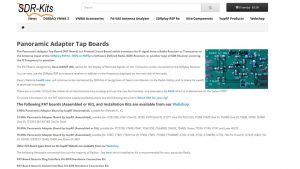 SDR-Kits are one of our 4 channel partners, together with Ham Radio Outlet, Martin Lynch and Sons and RS Components. Between us we support a growing number of resellers, many of whom support other languages. More about this can be found here: https://www.sdrplay.com/thanks-to-the-sdrplay-resellers-who-support-local-languages/
Link to the original G4HUP site: http://huprf.com/huprf/