A very happy holiday season to all RSP users from all of us at SDRplay.   Our technical support team will be available through the holiday period to provide support at this busy time.
An RSP makes a very nice gift for both the old and the young.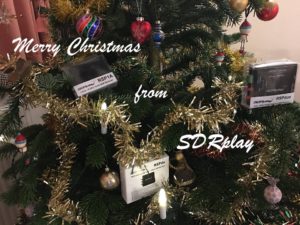 As some of you may be aware,  in common with other hardware manufacturers, SDRplay is experiencing significant problems with component availability and escalating price increases brought about by this year's disruption to the global electronic component supply chain.  In some cases we have had to make changes to the circuit board design to accommodate more costly and alternative sized components with identical characteristics.  All this has had a knock-on effect causing production delays.  This means that we will have no more RSP1A or RSPdx product available before February 2022.   Currently here at SDRplay, we only have stock of the RSPduo.
Some of our resellers listed on www.sdrplay.com/distributors/ may still have stock all three RSP models, but many are now running out of both the RSP1A and the RSPdx.
Regarding our increased costs, so far we have absorbed them all, but this is not a sustainable position and reluctantly we will need to increase our prices in 2022 when we will be increasing them by approximately 7% .
Please also be aware that If you buy direct from our website  then overseas shipping times via courier may be extended both due to seasonal volumes and additional Covid related logistical anomalies.