The latest copy of Radio User includes an article by Tim Kirby looking at decoding Inmarsat data using an RSP and a patch antenna from SDR-Kits:
You can read it here: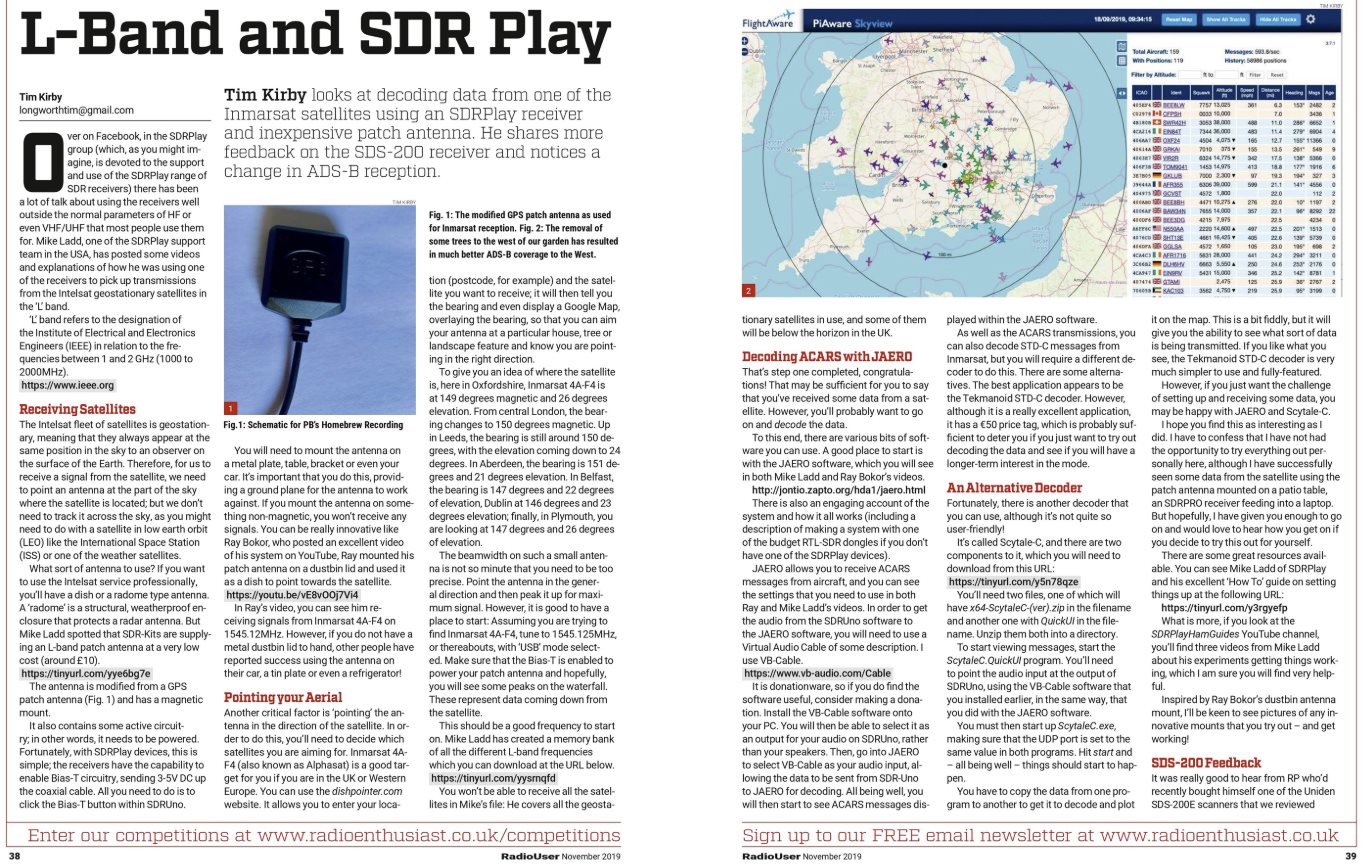 The article is reproduced by kind permission of Radio User. Radio User is a great magazine covering many aspects of amateur radio and hobby listening.  It's available worldwide in electronic form by going to: https://pocketmags.com/radio-user-magazine-2 where you can buy individual copies or subscribe for a year.
More about Mike KD2KOG's videos referred to can be found on the SDRplay HamGuides page: https://www.sdrplay.com/sdrplayhamguides/
Check out the ever growing catalogue of SDRplay videos and apps notes on https://www.sdrplay.com/apps-catalogue/
There's also a new independent SDRplay forum being started – more about this on: https://www.sdrplay.com/a-new-independent-forum-for-sdrplay-users/