Come and see SDRplay demos, and talk with some of our favourite German resellers this Saturday April 15th – they will be at Funk.Tag in Kassel .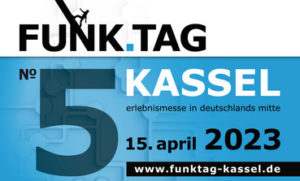 DARC Verlag GmbH, together with DARC e.V., is organizing the FUNK.TAG for the fifth time from 9 a.m. to 4 p.m. in Halls 1 and 2 at the Kassel exhibition center. The event combines technology, amateur radio and community projects. As well as all the radio related exhibits and activities they also have a funfair for families and school classes.  
Location: Messe Kassel, Damaschkestrasse, 34121 Kassel
Bonito will be on stand B4 and Funk 24 will be on stand D1 – come and talk to Dennis from Bonito or Christian and Matthäus from Funk24.  Bonito can talk about antennas for SDRs in great detail,  and Funk24 can advise on many aspects of the RSP family operation – they are also experts on Raspberry Pi.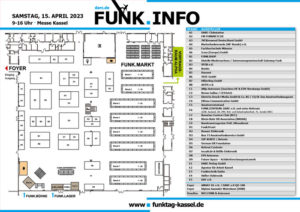 So you can recognise our partners in Germany: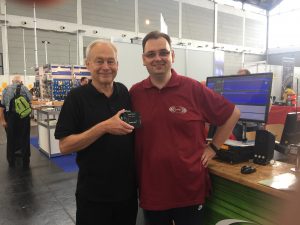 Dennis from Bonito is the guy on the right, above.
Christian and Matthäus from Funk24 are pictured below:
In German:
Am 15. April veranstaltet die DARC Verlag GmbH zusammen mit dem ideellen Träger DARC e.V. den FUNK.TAG zum fünften Mal von 9 bis 16 Uhr in den Hallen 1 und 2 auf dem Messegelände Kassel. Die Erlebnismesse vereint Technik, Amateurfunk und Gemeinschaft und lockte vor der Pandemie über 2.000 funkbegeisterte Technikfans nach Kassel.
Der FUNK.TAG KASSEL richtet sich an Funkamateure, Maker und Elektronikbegeisterte. Spannende Exponate und Aktionen machen die Messe aber auch zu einem idealen Ausflugsziel für Familien und Schulklassen.
Veranstalter: DARC Verlag GmbH
Ort: Messe Kassel, Damaschkestraße, 34121 Kassel
Hier geht es zum Mobil-Anreisewettbewerb des Distriktes Hamburg (E)