This Saturday November 23rd, Marcelino Cabrera from SDR RF Radio Parts & Accessories, will be at the 87th Anniversary of the Philippines Amateur Radio Association, demonstrating SDRplay  – they are setting up to become an authorised SDRplay reseller in the Philippines.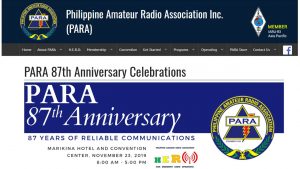 We were unable to provide them with the new RSPdx in time for the event, but wish them every success for the future.
Last Sunday Andy, Carol and Jon took the RSPdx on the road for the first time here in the UK when we were at the combined Nevada and Waters and Stanton open day in Portsmouth: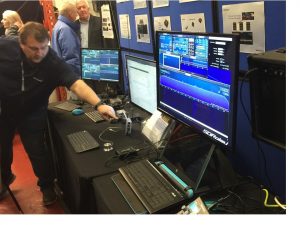 I had the opportunity to chat with Peter Waters about the new RSPdx in this video they put out after the show:  https://youtu.be/9p6bNGfaHok
Next Saturday 30th November,  Andy and Jon will be at Martin Lynch and Sons, where once again Martin & his merry band put on the biggest Hog Roast Ham Radio event for customers at their Staines upon Thames HQ – Bacon butties for early arrivals, (the doors open at 8am) with the Hog Roast available around midday.  As well as checking out the newly announced RSPdx, this is a great opportunity to give feedback to SDRplay if you already have an RSP, and to learn about the new capabilities of SDRuno which have been added in the last year (e.g. Diversity tuning for dual tuner RSPduo, the fully integrated scanning function).  For those of you suffering from Broadband VDSL interference, come and see just how good the wideband noise blanker is at pulling signals from the noise!
November 27th update: We are pleased to confirm that Dennis from Bonito  will be demonstrating the new RSPdx at the Dortmund Amateur Radio Market also on Saturday 30th November – Westfalen Halle: https://www.facebook.com/events/2505008469722480/