Moving on from last weekend in Oregon and Germany – this weekend sees Steve from SDRplay together with Ham Radio Outlet at HamCom, Plano, Texas.  Steve will be giving a talk from 12:00—12:50 PM today – called  "An introduction to SDR"  in Room: Northbrook 1 & 2.  This talk covers the basics of SDRs and how they have evolved from simple dongles. The variety of today's devices and their performance are discussed, as well as the many applications that are now available to take their use beyond traditional ham communications.
More on HamCom: https://sites.google.com/view/hamcom/home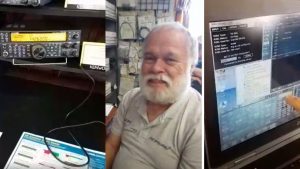 Steve will also be running demos today showing the new RSPduo in action, before and after his talk – go to the Ham Radio outlet booth.
Meanwhile, in the UK, Andy will be answering questions and demonstrating the RSPduo at the annual summer open day at Martin Lynch & Sons, in Staines, West London, UK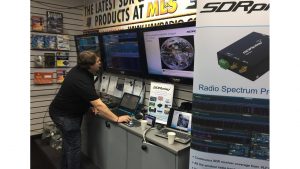 Andy and Steve would like to thank all those who came to see them last weekend at Freidrichshafen and SeaPac.
For those of you who are keen to introduce lapsed radio hams back into the wonderful hobby of radio, possibly after many decades – I recommend you get them to tune into Radio Mi Amigo International on the internet either today or tomorrow (June 9th or June 10th) at 1100UTC (12 noon UK) where we present SDR and SDRplay in simple terms, during Bob James' show called "The Radio Cave"
The link to the live feed of Radio Mi Amigo International is on http://radiomiamigo.international/RMAI-stream4-192k.html
More news on our software roadmap update and the Steve Andrews Spectrum Analyzer coming very soon… watch this space…